Profile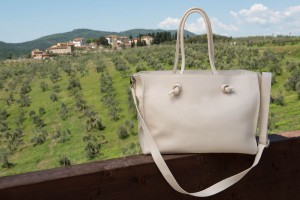 The VANGI company is ­a bag producer since 1950 ­ embodies a perfect balance between style and accuracy always meeting the market's requirements. It was started by Eugenio, who first personally produced the straw bags at home and later provided the most important shops in Florence, a town world-famous for its straw items.
In this way he came in touch with the first buyers who appreciated the quality and the price of the production. The factory has enlarged in the following years, adding the production of bags in fabric and leather bags to the one of straw bags and spreading on the european market.
His son Alberto has recently joined the business introducing modern and flexible management considering the needs of the international market caring for quality, quick delivery and competitive price.
Apart from Eugenio and Alberto, the whole family is ready to offer both creativity and the consideration for customer's needs and wishes. In our business the buyer's satisfaction has always been cared for, in order to offer the best and accurate service.
---
If you want to see the whole collection, please enter inside the reserved area for retailers: